Create beautiful scores that are works of art.
Bring your music to life with our professional music preparation services.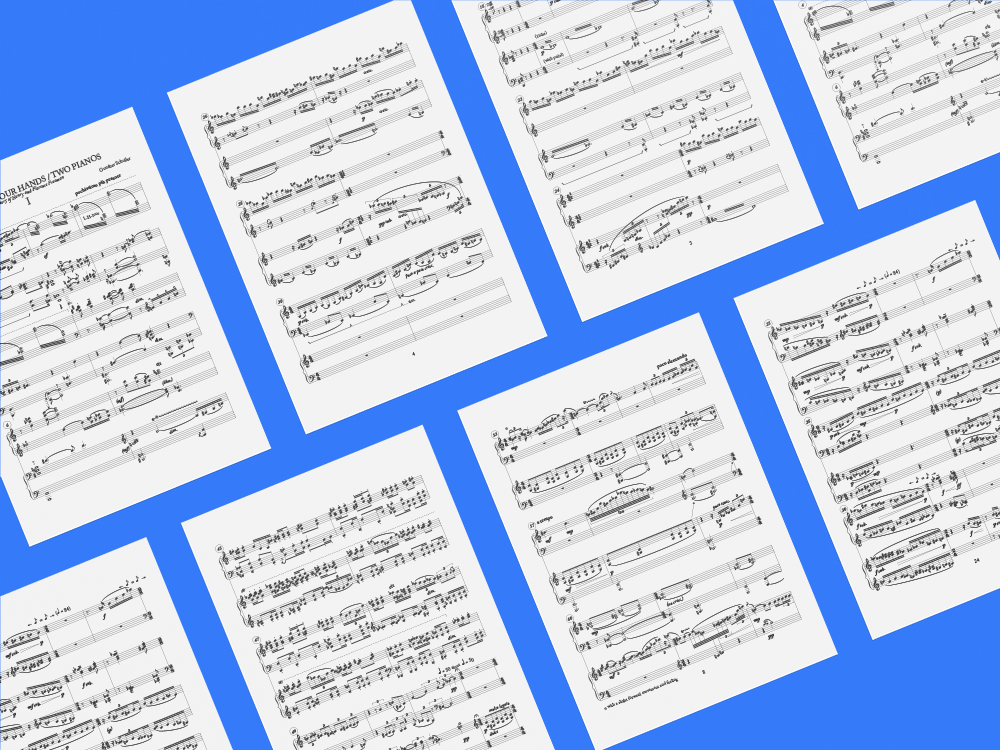 Our Services
Our music preparation services, including engraving and copying, transcribing, orchestration, and printing and binding, will make your music performance ready.
Engraving and copying
Using professional notation programs, Finale, Sibelius, or Dorico, we will engrave and copy your music.
Printing & binding
Using only the highest quality paper and binding supplies, we will prepare your music to the utmost highest standard.
Cover design
Let our designers create beautiful custom cover art for your musical scores or choose from our already elegant and professional templates.
Transcribing
Only have an audio recording or a sketch? We will take your audio files or sketches and notate them accurately and clearly.
Orchestration
We will take your musical material and orchestrate it to your desired specifications.
12-Point Checklist Review
All of our projects go through a rigorous 12-point review checklist and process to make sure there are no errors.
Our Philosophy
What makes Performance Ready so different?
We believe your music is a work of art, and the preparation of your music should be treated as such. We make sure that every piece, no matter how simple or complex, represents your intentions clearly and accurately. Not only do we prioritize your intent, but we also take into account the conductor and performers, making sure your score and parts are as legible as possible, all while using proper notation conventions of spacing, layout, and well-planned page turns and cues.
We honor your personal style and conventions.
Music preparation services often make costly mistakes and errors that cause valuable rehearsal time to be wasted or create an increased budget in production. Our goal is never to have an orchestra, performer, or conductor worry about how your music was prepared and notated.
Rehearsal time is valuable–our attention to detail during all phases of your project is critical to your music and ideas' success.
We are a one-stop-shop for everything related to music preparation. From the initial crafting of ideas to the final printing and publishing stages, our services can be bundled to save time and money.
Finally, all of our projects go through a rigorous 12-point review checklist and process to ensure there are no errors and that performers will clearly understand your intentions. After all, our ultimate goal is to make sure your music is...performance ready.
Contact us
Every musical project is unique, so please fill out the form to start a conversation and get started. We look forward to working with you on your next project.
---
100% Satisfaction Guarantee
Make your music performance ready.